By Natasha D'Anna of TwinDollicious & Co
Don't kid yourself…. You're ready to start something new! Whether it is writing your first book, updating your brand with an updated story or you're looking to scale your books sales. It's time!  With the right help and an awesome community, anyone can grow a business of their dreams. Oh, did I mention that I was able to get it done from my home?
Turn your book idea into a brand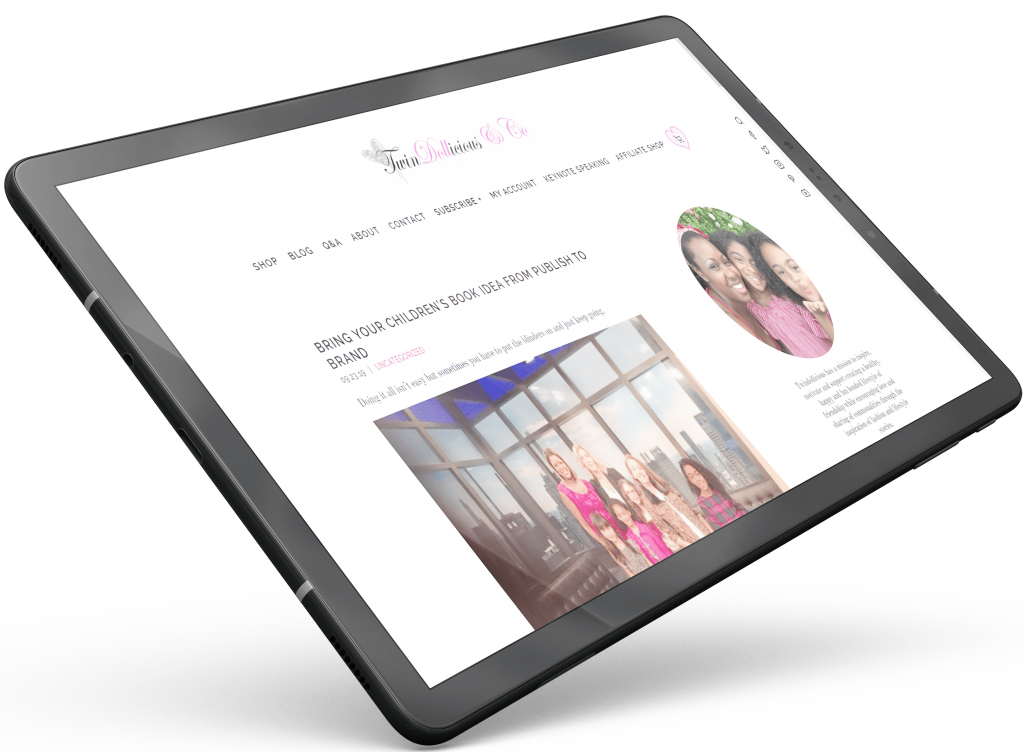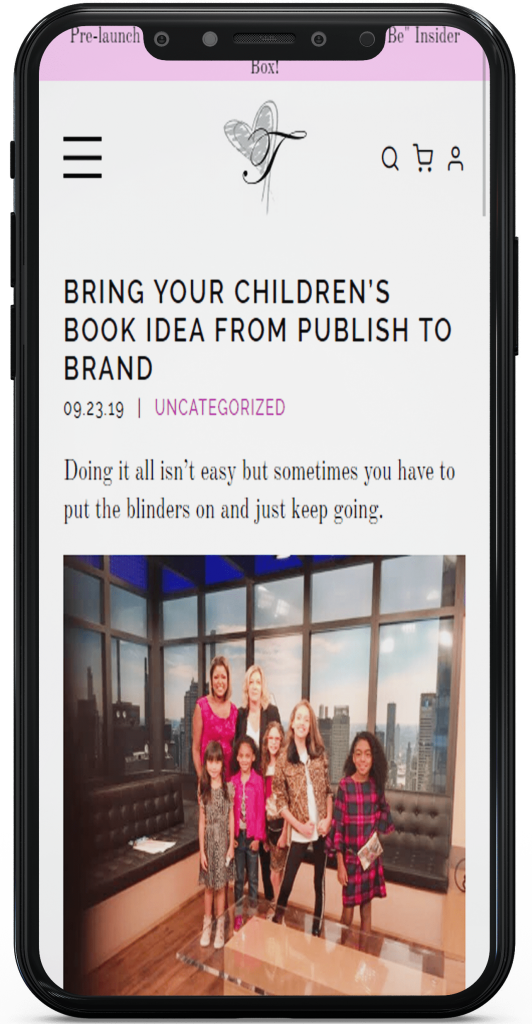 Lets get started!
The only time to do something that has been sitting on your heart is NOW! Let's get started with tackling those goals. It will take one step at a time, a simple checklist and connection within yourself to bring your book to life.
If you have already hit publish on your book but feel stuck about finding your readers, I am speaking to you when I say …begin to research where published book groups are showing up.  If you're a person who lives in person meetings- attend the events, and if you're not there is a place for you as well and it's called the internet or social media DM and Facebook groups.
Make a list of local school events and fundraisers where you can show up, volunteer as a speaker or reader.
Make a list of at least 5 – 10 locations and get on a cold call or send out an introduction email. It's recommended that you aim for 10 in order to achieve the result of 2 confirmed meet & greets.
Create a detailed description of your Ideal reader (ICA) who are they? How old are they? what is their family dynamic? What do they enjoy doing? Yes, children can be your ICA, but their parents are the household decision makers, and you want parents to enjoy reading your BOOKS to their children.
If you have not become social yet set up your social media and start connecting with your ICA using the wonderful world of the web and adopt a # (hashtag) to identify your books brand as well as a connection to your ICA.
About Natasha
I'm here to spark the enthusiasm and accountability that you came here for! I am a mom of 3 (set of twin girls and singleton boy – twinmam talk), NYC native with a spiritual connection to good vibes which leads me to showing up to help others. Now, what I do …ALL started with my love for children….I have an educational background in psychology – practicing ABA therapist. I began writing after having my twin daughters because sometimes having children lights spark(s) in you, you always knew you had. The book writing process led me to creating a blog and then showing up for an audience that enjoyed reading our blog and stories. We've received numerous featured publications and editorials for me, as well as TwinDollicious & Co., made connections with awesome families and have grown as a brand. This didnt all happen overnight. I became lonely as a solopreneur and wanted to connect with other people. As I began to answer the invitation emails (you know the ones that say "YOU'RE INVITED) I realized that there were other authors, writers, moms in communities that wanted to do the same thing…bring their book (or book idea) and business to life. I could not resist the feeling within me; once again, to show up and light that spark in others. The creation of Books to Brand Academy is course filled with guides, tools, community and conversation on how to reach the goal to scale. There will always be some added secret sauce to make your stories come to life even more, but you have to be in it to win it!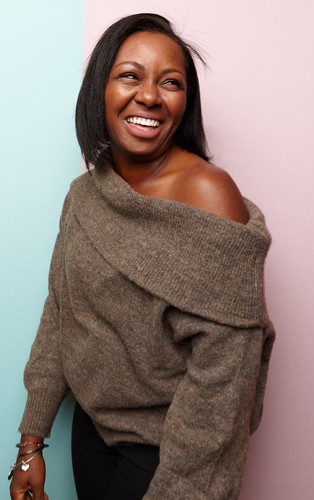 TwinDollicious is the inspired brainchild of author and mother Natasha D'Anna. After finding joy in the birth of her twins, D'Anna realized that there weren't many books about the bond between multiples.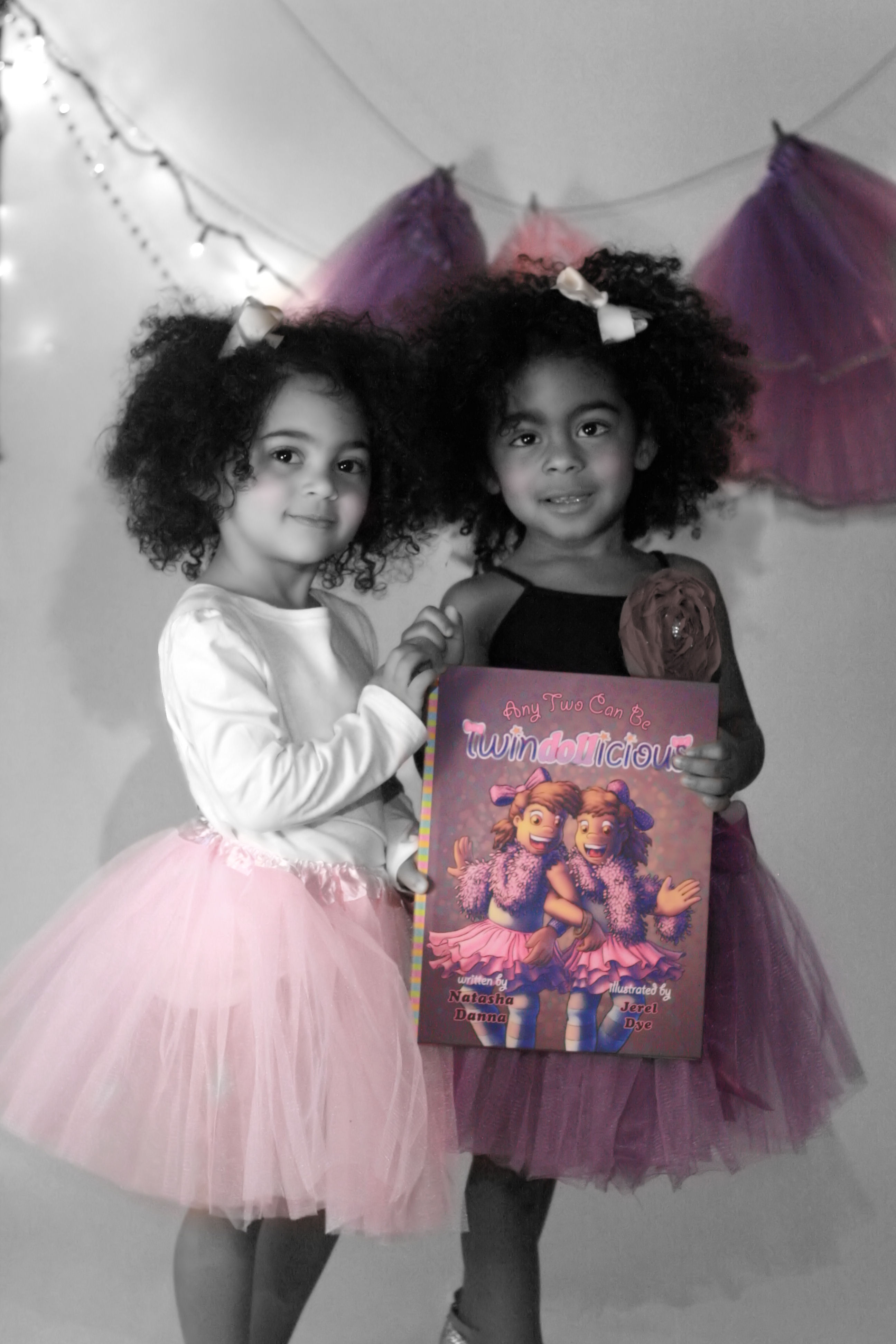 "Zulily"
Daily Deals

Yes! Show Me What's Next!


Join The Chat